Monthly Archives: June 2015
This is why traditional medicine needs to work together with modern medicine.
martinplaut
"Its unprecedented – we've never had a protest like this!"
By bus, train, plane and car, Eritreans from across Europe have come to Switzerland – determined to support the UN Commission of Inquiry into the gross human rights violations taking place back home.
Some 5,000 people are on the march. "I can't even see the end!" one jubilant member told me.
Disabled veterans of Eritrea's fight for independence and its war with Ethiopia led the way. All proud to be there – to make their mark.
The UN Commission reported that the regime's human rights abuses were so severe they could amount to "crimes against humanity."
"Issias to the International Criminal Court" – one of the popular slogans on the march.
Here two demonstrators are showing the terrible forms of torture their countrymen have had to endure.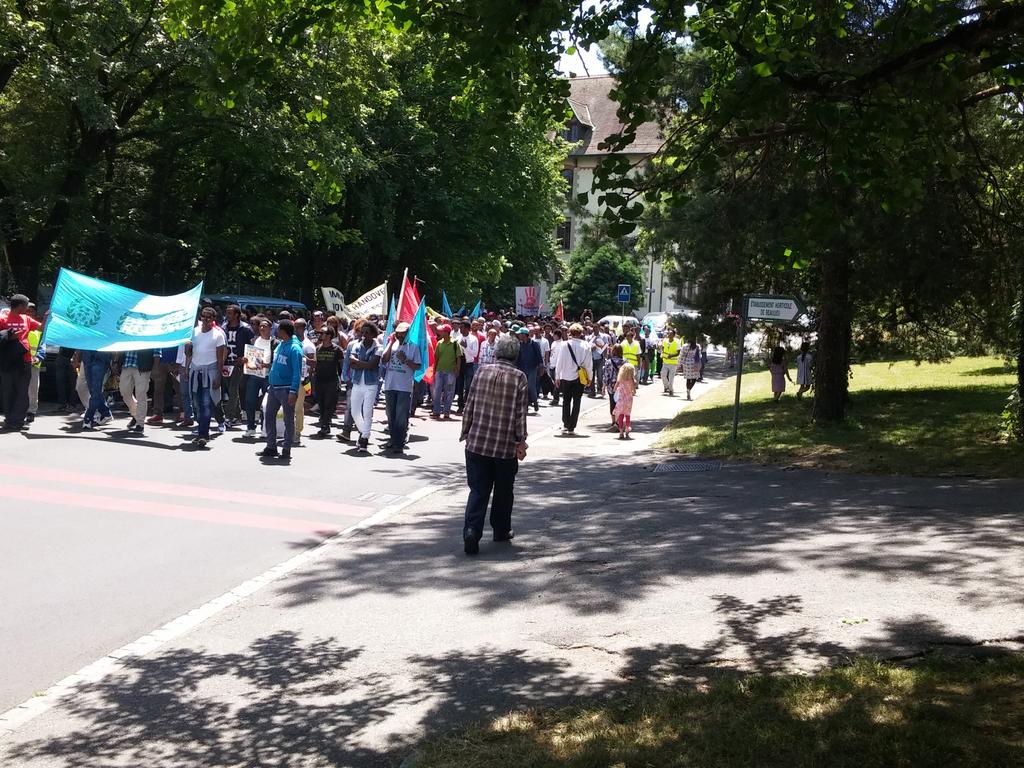 76 CRIMES
U.S. Supreme Court building
On the same day when the U.S. Supreme Court ruled that all states must recognize same-sex marriages, the progressive U.S.-based Episcopal Church is considering whether to extend its work for justice to LGBT people in Africa.
The church's General Convention, now under way in Salt Lake City, Utah, will decide whether to authorize not only same-sex blessings in United States, but also expanded support for LGBT advocacy in Africa.
Resolution A051 asks the Episcopal Church to strengthen its existing relationships with progressive African scholars and activists who are working for recognition of LGBT rights and for the repeal of anti-gay laws.
Church members and others have begun to recognize that in Nigeria,  Uganda, Cameroon, Ivory Coast, Sierra Leone, Malawi, Zimbabwe and elsewhere, LGBT activists lose their livelihoods and sometimes their lives for advocating equal justice and equal access to health care for LGBT citizens. These…
View original post 514 more words